Personal spiritual formation and life-long learning guide our overall Christian Education programs at First Church. Sunday mornings and Wednesday nights are prime times for small groups with additional classes scheduled throughout the week. Please Note: Christian Education information for each age-level can be found in age-level program brochures in this information series.
Sunday School
First Church offers Sunday School classes for all ages and varying interests during the 9:30am–10:30am hour. A list of adult Sunday School classes with descriptions is available online, in the church office and at information stations around campus.
Bible Studies and Small Groups
First Church hosts a variety of weekly Bible studies and book studies. Groups are inclusive and vary from lecture to group discussion. Annual camps and retreats also add experiences to one's own spiritual growth. Please contact the church office for a list of current classes and Christian Education activities.
Forums
We are pleased to host educational forums throughout the year. These special events focus on high-interest topics and can be presented by local groups or by national speakers. Past guests have included Bishop Willimon, Dr. Carol Newsom, and Dr. Don Saliers.
Staff
Lisa Bond, Direc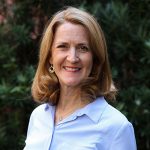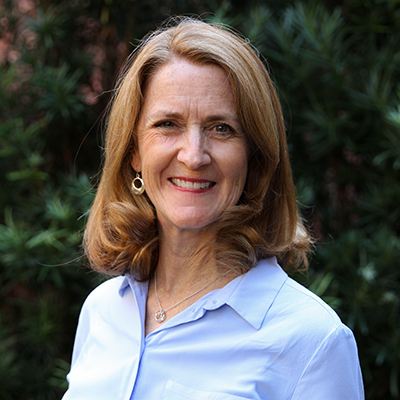 tor of Children and Family Ministries
Email Lisa, 850-432-1434
Lisa joined the staff of First United Methodist Church in the fall of 2008. She has a B.A. in Christian Education from Huntingdon College. In addition to working at First Church, she currently serves on the Treehouse Board of the Pensacola Little Theater (Children's Theatre Program) and volunteers at her children's schools. She is married to Bill Bond and has three children, Connor, Mary and Caroline.