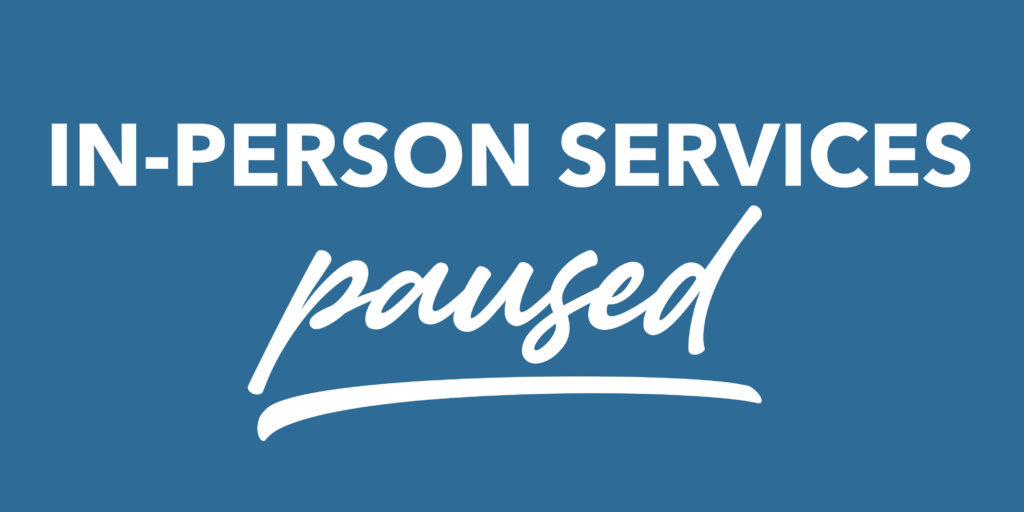 Due to a rise in positive Covid-19 cases being reported from our area hospitals, as well as among our staff, First United Methodist Church of Pensacola will be postposing our in-person services until February, upon which time we will reevaluate. We would like to do our part to alleviate the stress on the already overcrowded hospitals and tired healthcare workers. We encourage you to join us online on Sunday mornings for worship and connect with your church family through classes and groups via Zoom. Please email info@fumcpensacola.com with any additional questions.
---
Online Services
We are also providing three online opportunities to worship with us on Sunday mornings at 8:00, 9:30, & 11:00am. You can visit FUMCPensacola.com or Facebook.com/FUMCPensacola to watch our Traditional Service LIVE. A replay of the service will also be available for you to watch at anytime.
---
Reopening Plan
We encourage you to fully read our reopening plan before registering for any of our services. Our reopening plan has been developed by utilizing guidance from our governmental and health leaders and experts, Bishop David W. Graves and his cabinet, and a number of other churches.
---
Registration
In order to prepare for Sunday mornings, we are asking all members and regular attendees to register your family/party. We will provide TWO ways to register EACH WEEK.
• Via phone (850-432-1434), 9:00am – Noon, Monday through Wednesday.
• Online registration, open all day, Monday through Friday. Link provided below.
Registration will require names and contact information for all family/party members. Contact Lacey Adair, LAdair@FUMCPensacola.com, with any questions.